Here
Mapinc
This newsbot site, while automated (true!) has always depended on the generosity of volunteers and visitors to keep it up and running. If this site has helped you, and you can afford to help us, then we ask you to give generously. And to those who have been helping to keep us running, a heartfelt THANK YOU! Donate online: click here and help us out!
"Reefer Madness"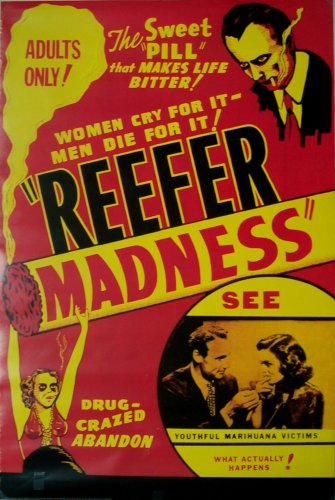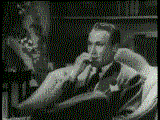 The book...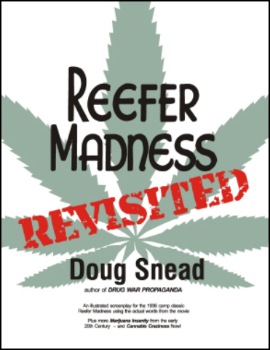 Reefer Madness: Revisited An illustrated screenplay for the 1936 camp-classic Reefer Madness, using the actual words from the movie. Plus, more marijuana insanity from the early 20th century -- and cannabis craziness now! 2008 (Paperback, 122 pages, wire-O bound. Cafepress)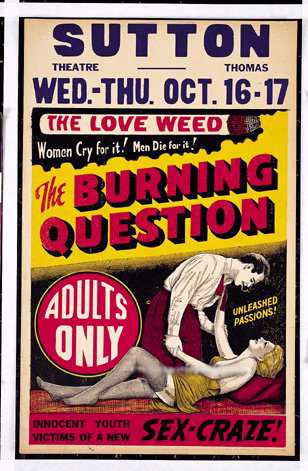 The classic 1936 movie

''Hopelessly and incurably insane, a condition caused by the drug marihuana''
— "Reefer Madness"
Listen to "Reefer Madness", (audio only):